On April 25, JobHopin's inaugural VentureHop Challenge took place. From over 30 applications, the competition has found three deserving winners. Each of them has very unique value propositions that contribute to solving vexing problems in Vietnam. Backed by smart business models, these startups have earned great praises from the judges.
VentureHop Challenge 2022 is only one of the many first steps that these entrepreneurs will take. With their excellent performance, there's no doubt they are going far.
Mr. Kevin Tùng Nguyễn, JobHopin's CEO and Founder remarked: "This is an effort I consider community service. a way to give back to our startup ecosystem. We hope to help our investors and angel friends source more seed funding deals here at VentureHop Challenge soon".
Xem thêm:
With many years of experience in the healthcare industry, WECARE 247 understands the difficulties faced by Vietnamese families when caring for their ill loved ones. The company connects patients' families with certified caregivers, who can provide high-quality direct care services that enhance the living quality of both the patients and their families.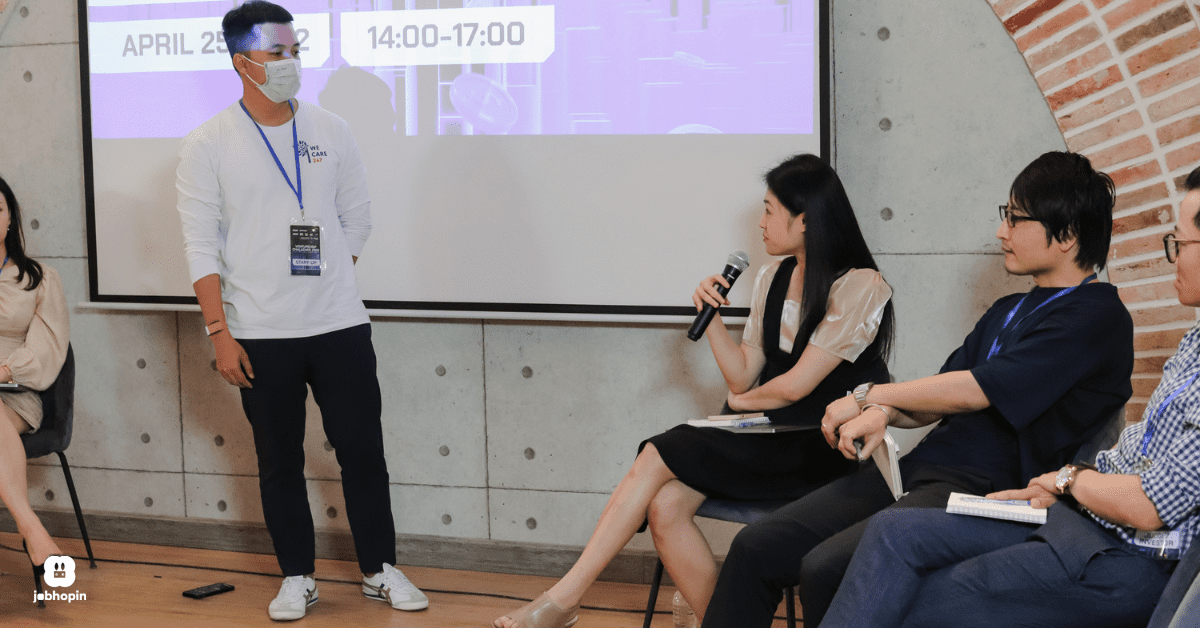 Q&A session between Wecare 247's CEO and investors
Luwjistik

– Joint First Prize
Luwjistik is a Unified API Platform for the logistics industry—a single connection to connect with multiple network partners, standardizing workflows and cost transparency. Their mission is to build technologies that increase the operational capabilities of international partners and clients, helping them drive commercial growth and scale.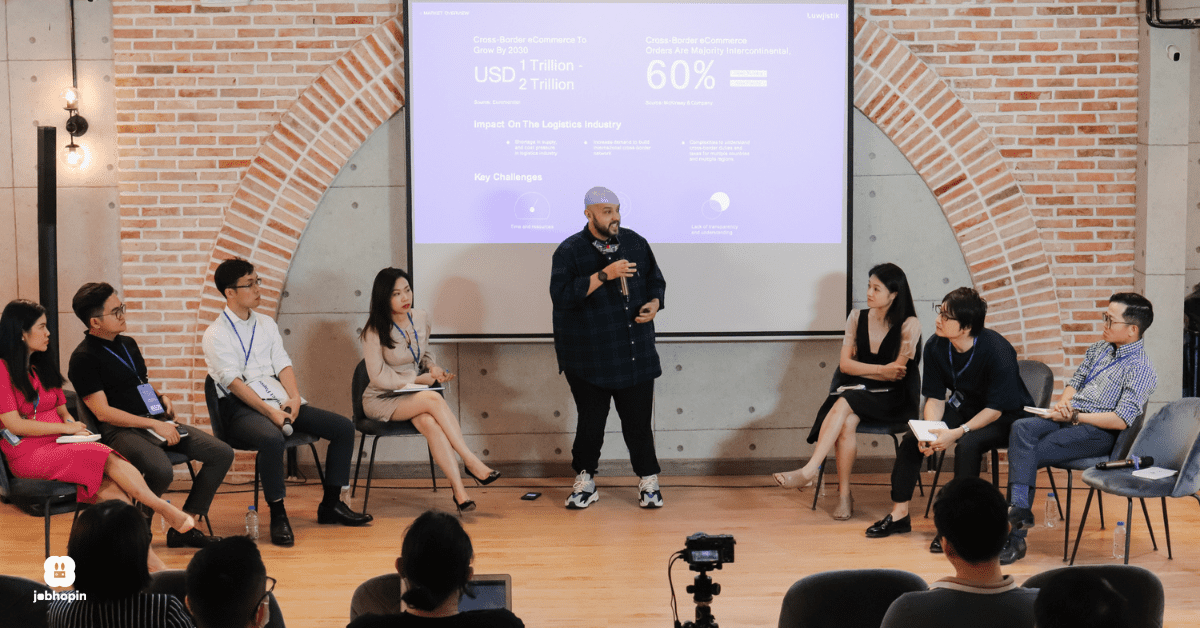 Luwjistik's presentation
️HASU – Second Prize
HASU is a comprehensive healthcare platform for older adults. On an integrated platform, they provide various types of content, services, and products for people aged 50 and older. The platform employs a gamification approach to enhance the physical, mental, and social well-being of users.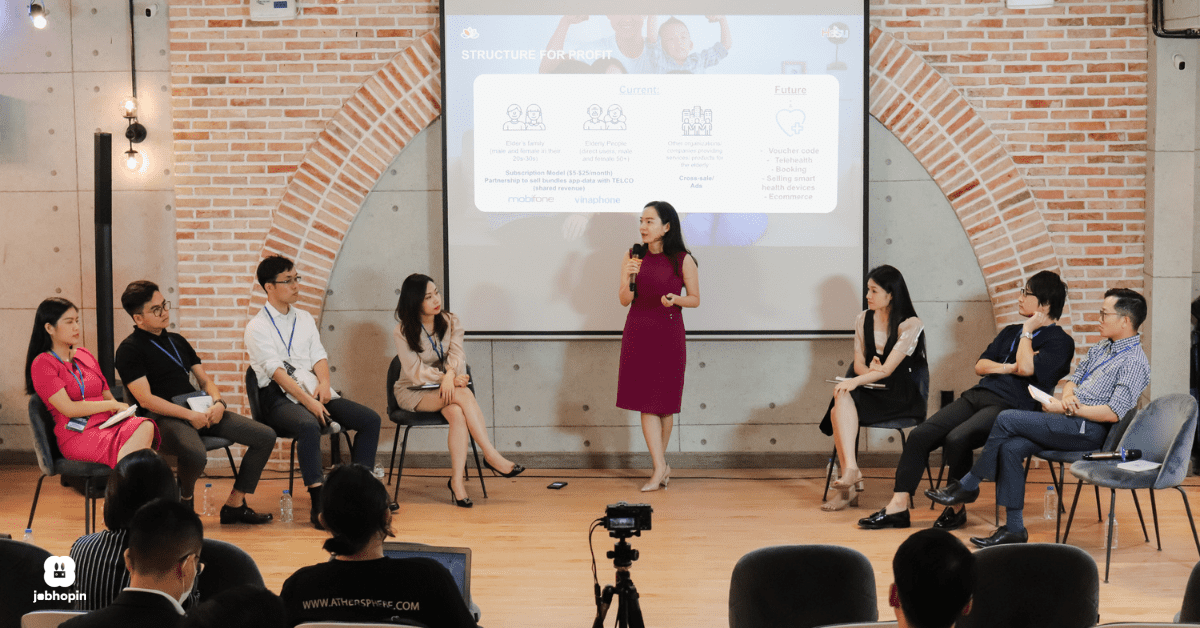 An emotional presentation by the founder of Hasu
>> Read more: SAP endorses JobHopin – a powerful AI recruitment solution from Vietnam
Despite not winning the competition, the other two finalists also left good impressions on the VentureHop Challenge judges and the audience. They are:
Planté – An intelligent platform for indoor gardening
Planté offers a planting guide product that provides urban residents with a customized mobile plant care system and services. The gardening kits and integrated mobile analysis application help people practice sustainable gardening in the comfort of their homes.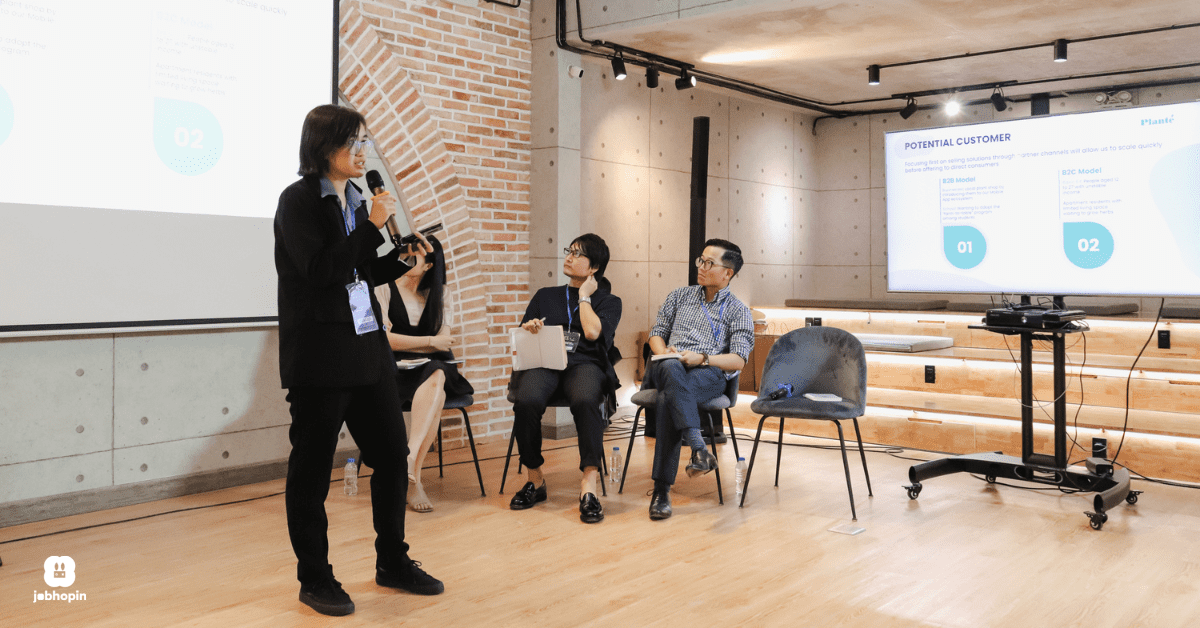 Planté's presentation
Home24H – Integrated Real Estate Solutions For Homeowners
Home24H enables homeowners to sell their homes at ease. With flexible terms, accurate property valuation, transparent transactions, and disruptive technology integration, Home24H brings the best experience to real estate owners and buyers.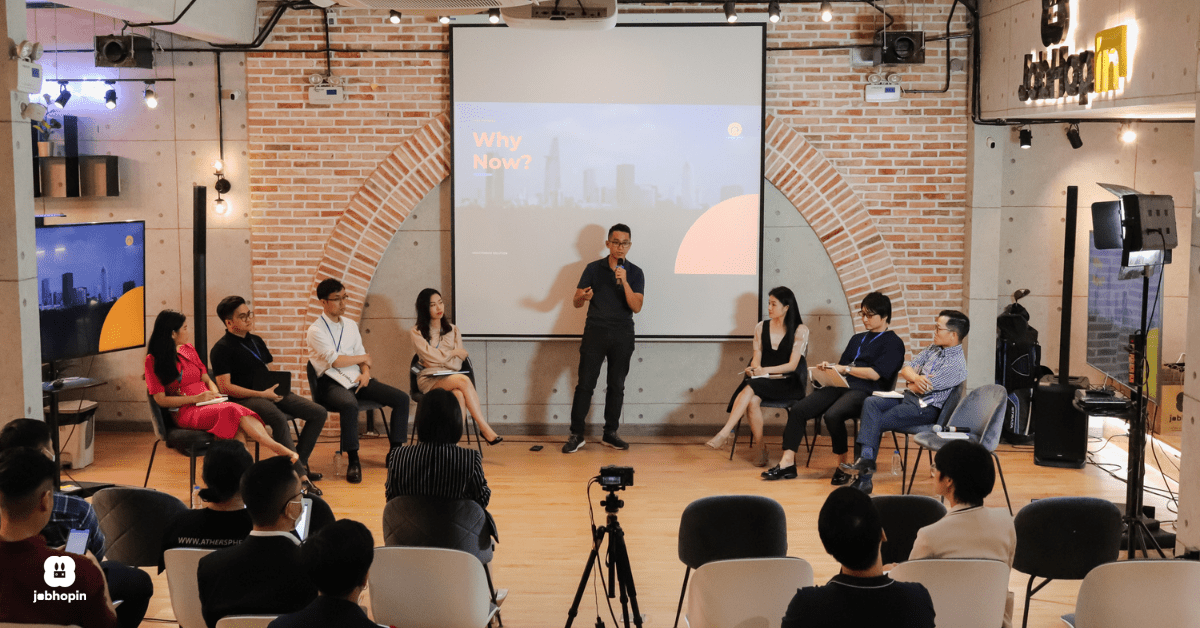 Home24H's presentation
Even though this is the first time JobHopin ever hosts a pitch competition, VentureHop Challenge 2022 welcomed high-profile investors. They came from international VC firms like Daiwa Corporate Investment, KK Fund, Wavemaker Partners, Mynavi Corporation, VSV Capital, Satoms Ventures, and DO Ventures. The judges appreciate the passion and capability of all teams, and they even expressed interest in some ambitious startups.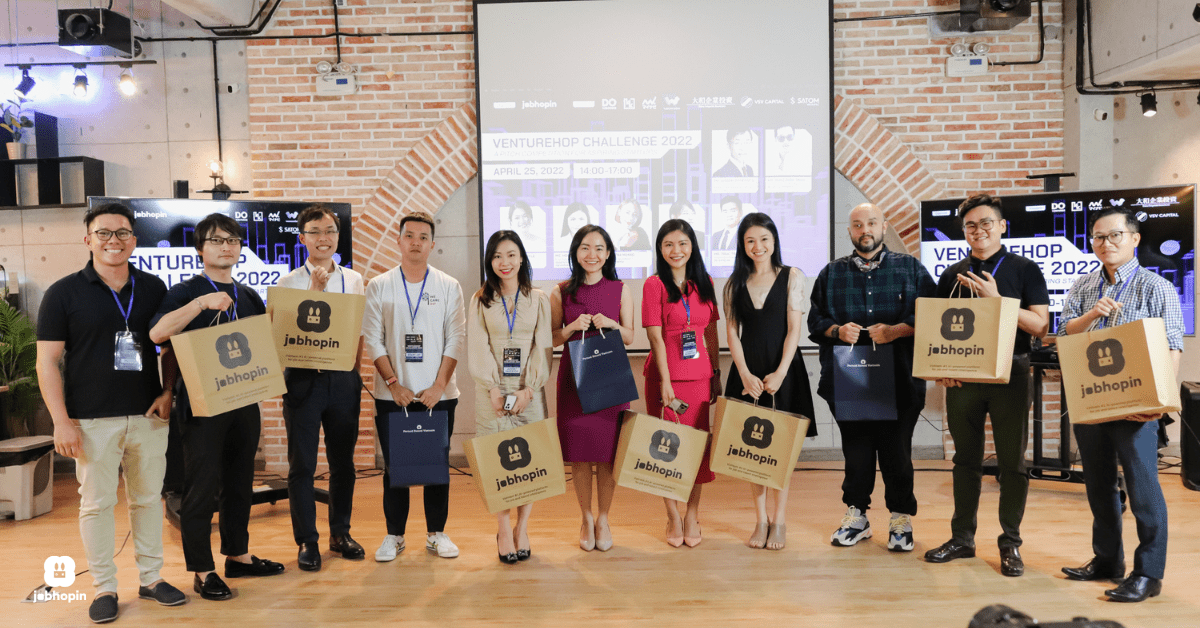 The judges and contestants of VentureHop Challenge
Wanna know how they performed and what made the winners stand out? Fill out this form, and we will send you a full recording of the show!
The JobHopin team