See the official press release from SAP here.
Check out JobAI-lysis on the SAP App center!
SAP SuccessFactors has announced the latest addition to its cloud-based solution for human experience management (HXM). Provided by Vietnam-based startup JobHopin, this extension is expected to greatly enhance companies' recruitment efficiency.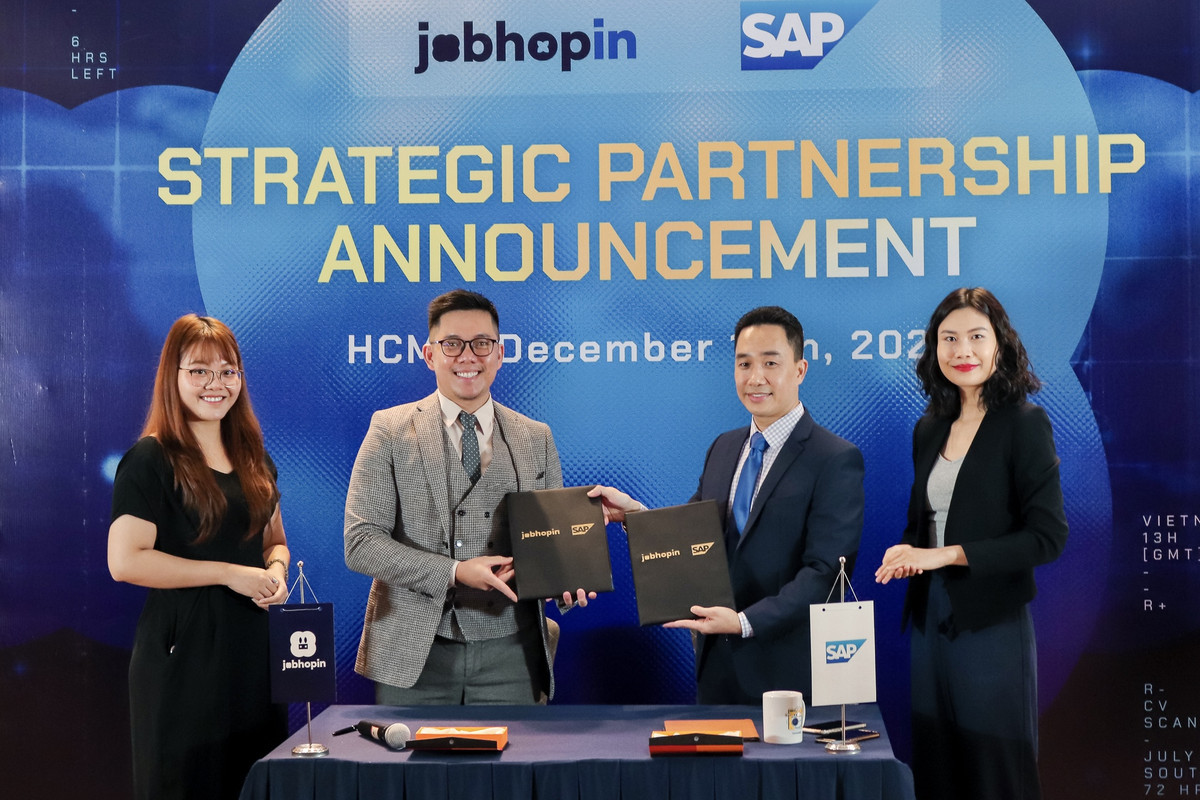 As the economy recovers from the COVID blast, the labor market is witnessing robust job seeking and hiring activities. While workers are looking for better opportunities after a long stagnated period, companies are faced with tough competition to attract highly-skilled and digitally savvy employees. Gartner's 2022 HR Priorities Survey found that 91% of HR leaders are significantly or somewhat concerned about employee turnover and the consequential recruitment needs.
An AI-powered recruitment platform, JobHopin helps talent acquisition managers speed up their recruitment process and cut down on unnecessary hiring costs. The solution, called JobAI-lysis, calculates how much a CV matches up a job requisition and helps shortlist just the right candidates for interviews. The bulk CV upload feature relieves recruiters of tiresome manual parsing.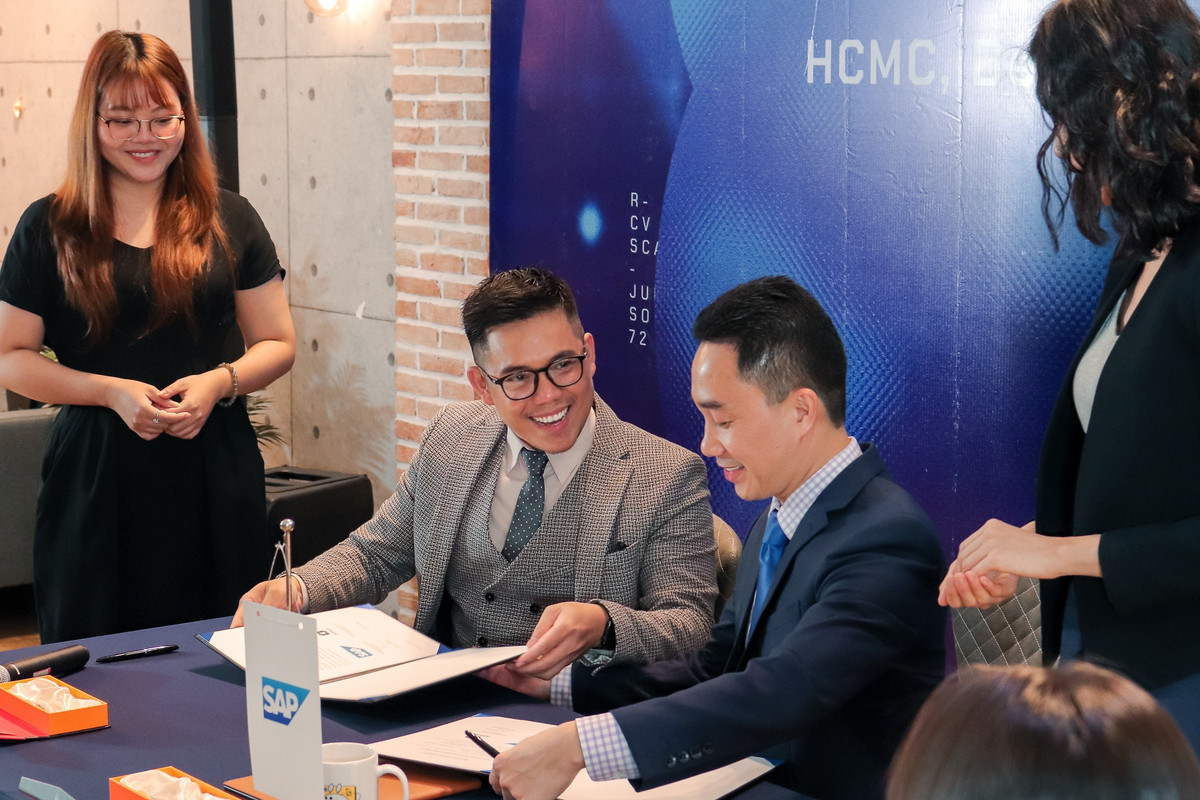 The AI also gathers talent intelligence from JobHopin's vast online and offline databases to provide real-time, on-target market insights, including the average salary for the hiring position and a talent profile's estimated market value. With repetitive and mundane tasks managed by JobAI-lysis, HR executives will have time to focus on other strategic efforts, such as improving candidate experience or optimizing the recruitment pipeline. This complements SAP SuccessFactors's existing resources and creates a comprehensive HXM solution.
"With the rapid acceleration of technology, innovation, and digital transformation around the world, the need for technology in HR has increased to ensure employees grow with the demands of today's business," said Nguyen Hong Viet, Managing Director, SAP Vietnam. "While business aims to accelerate in employee's retention and attraction, millions of companies find themselves needing a more refined and optimized recruitment process that will allow them to secure the very top talents. A centerpiece of JobAI-lysis provides extensive market insights and know-how of SAP's ecosystem – improving engagement, real-time decision making, and reducing complexity wherever they work."
"It is also the first AI/ML recruitment platform from Vietnam that is successfully integrated into SAP SuccessFactors. We believe that this collaboration will create substantial value to the domestic market and also provide more global opportunities to Vietnamese talents. Partners like JobHopin have been and will always be an invaluable asset for SAP clients from all over the world who are eager to enter a promising market like Vietnam," Viet added.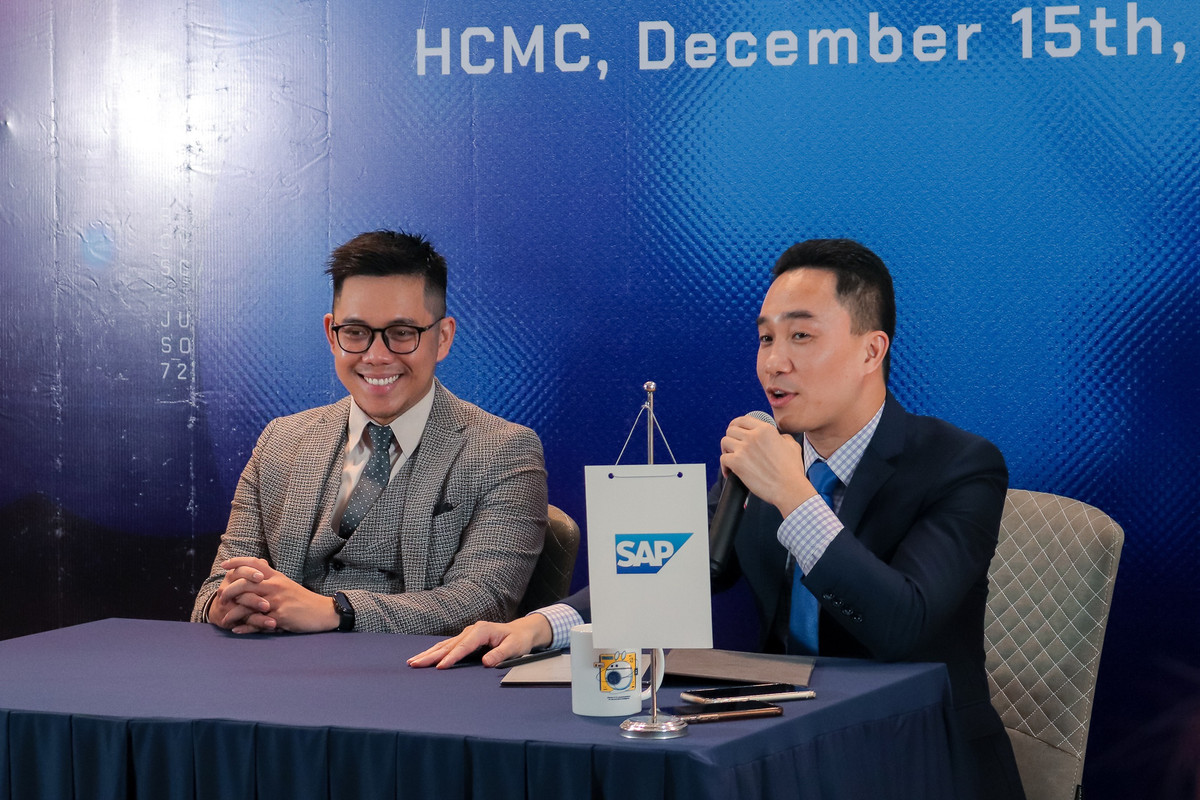 This is SAP's first integrated app from Vietnam. Like other SAP Endorsed Apps, JobAI-lysis is premium-certified by SAP with added security, in-depth testing and measurements against benchmark results. Its outstanding ability to accurately parse both English and Vietnamese CVs and the dedicated support team make this extension a notable component in the SAP network.
"This is a very important announcement as we look to expand our service globally. Being featured on the SAP partner ecosystem is extremely valuable to our business and our customers, as we've seen SAP's commitment to fostering a customer-first approach when it comes to connecting businesses with the solution they're looking for," says Kevin Nguyen, CEO & Founder of JobHopin. "We can't wait to work with the SAP team to promote our AI recruitment service to clients from all over the world."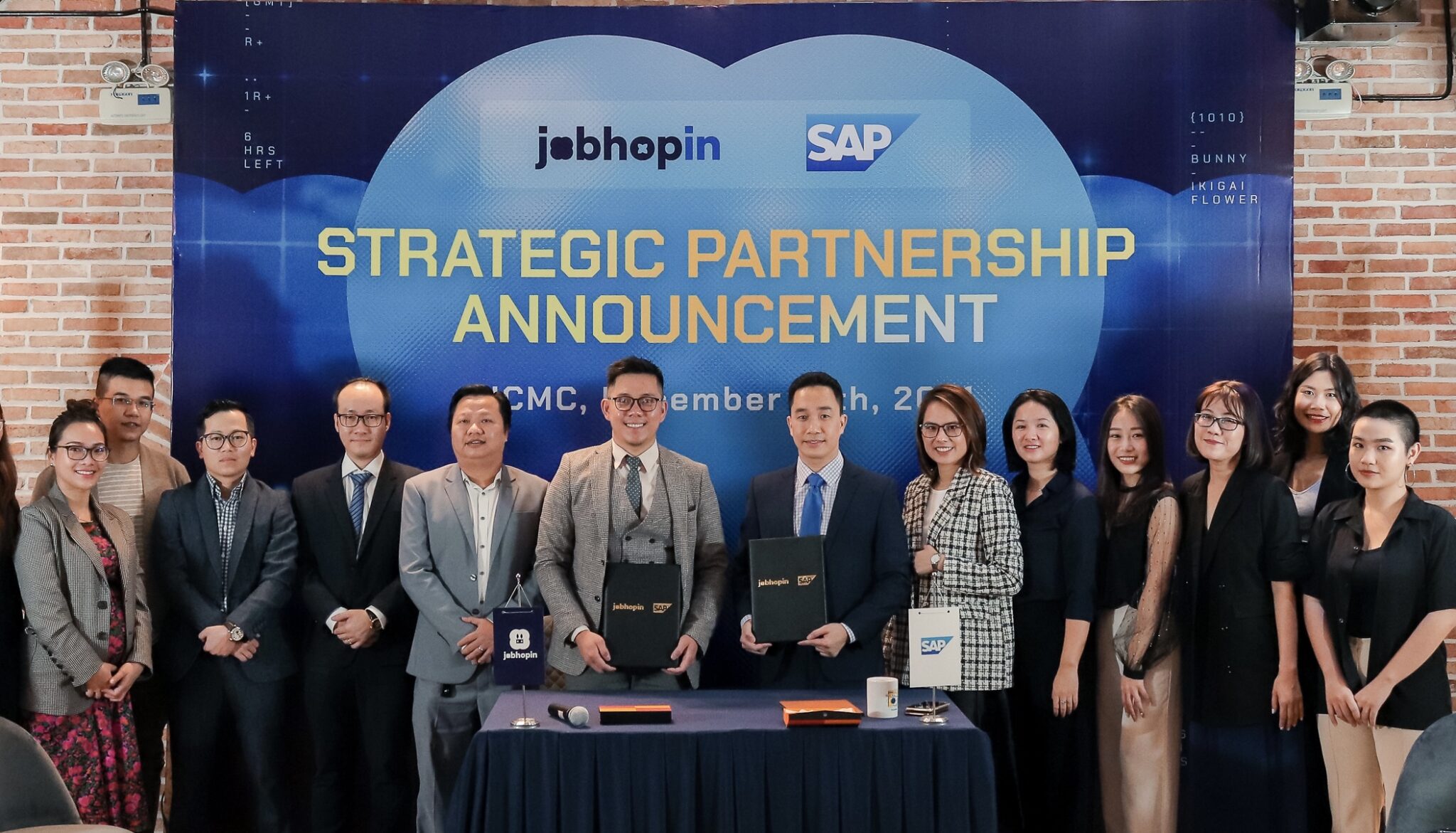 About SAP
As the Experience Company powered by the Intelligent Enterprise, SAP is the market leader in enterprise application software, helping companies of all sizes and in all industries run at their best: 77% of the world's transaction revenue touches an SAP® system. Our machine learning, Internet of Things (IoT), and advanced analytics technologies help turn customers' businesses into intelligent enterprises. SAP helps give people and organizations deep business insight and fosters collaboration that helps them stay ahead of their competition. We simplify technology for companies so they can consume our software the way they want – without disruption. Our end-to-end suite of applications and services enables more than 440,000 business and public customers to operate profitably, adapt continuously, and make a difference. With a global network of customers, partners, employees, and thought leaders, SAP helps the world run better and improve people's lives. For more information, visit www.sap.com
About SAP SuccessFactors
SAP® SuccessFactors® solutions are fueling a global movement that's changing how companies engage with their workforce. HR professionals are increasingly empowered to realign resources to fill critical roles, reinforce business continuity, and reskill their workforce – with the assistance of the human experience management (HXM) suite in the cloud. More than 13,000 organizations of all sizes are redefining their HR landscape in the cloud to serve unique employee needs, solve specific challenges, and adapt to a changing workforce. With 43 Languages supported worldwide by HXM solutions from SAP, more than 100 countries rely on localized core HR processes and technology enablement. For more information, visit www.sap.com/products/human-resources-hcm.html
About JobHopin:
JobHopin is an AI-powered platform for job and talent intelligence in Vietnam. Launched in 2016, after more than five years of development, JobHopin's AI technology is capable of analyzing data from thousands of online and offline databases to bring you the most real time market intelligence.
JobHopin allows recruiters to explore talent intelligence based on more than millions of digital talent profiles in Vietnam. With the ability to screen over 50,000 CVs per day, JobHopin is offering recruitment solutions for 4,000+ companies and 10,000+ recruiters hiring across the country. Trusted as a reliable job search site, JobHopin has helped millions of users find their dream jobs faster and easier with AI/ML.