Periodic performance review is the cornerstone of efficiency and self-growth for every team. It is also a rare opportunity for everybody to talk about the ups and downs of the year.
Here are some pointers for setting up a performance management system for the first time, revamping your current performance evaluations, or implementing performance management systems.
The concept of performance management
While annual performance appraisals are purely concerned with individual employees and their objectives, performance management is an umbrella term that encompasses an individual's work and how it relates to the company's strategic vision. A performance management system allows you to schedule regular team check-ins and work directly and personally with individual employees to reflect their work.
Individual performance reviews are critical for promotions, bonuses, and, in some cases, dismissal. However, these are only a few steps in the management process. Effective management entails the following:
Encouraging

employee engagement

through ongoing communication between staff and leadership.
Providing employees with constructive feedback, unlocking development opportunities that may not have been in their original job description.
Boosting employee retention by helping employees set and meet their goals.
Some questions to ask your colleagues or subordinates:
Do you have adequate access to the tools and resources you need to do your job effectively?
How can I best support your performance, development, and career goals?
Are there certain challenges you continue to run into? How can I help you address those?
>>> Read more: Manage your employees effectively with 8 valuable tips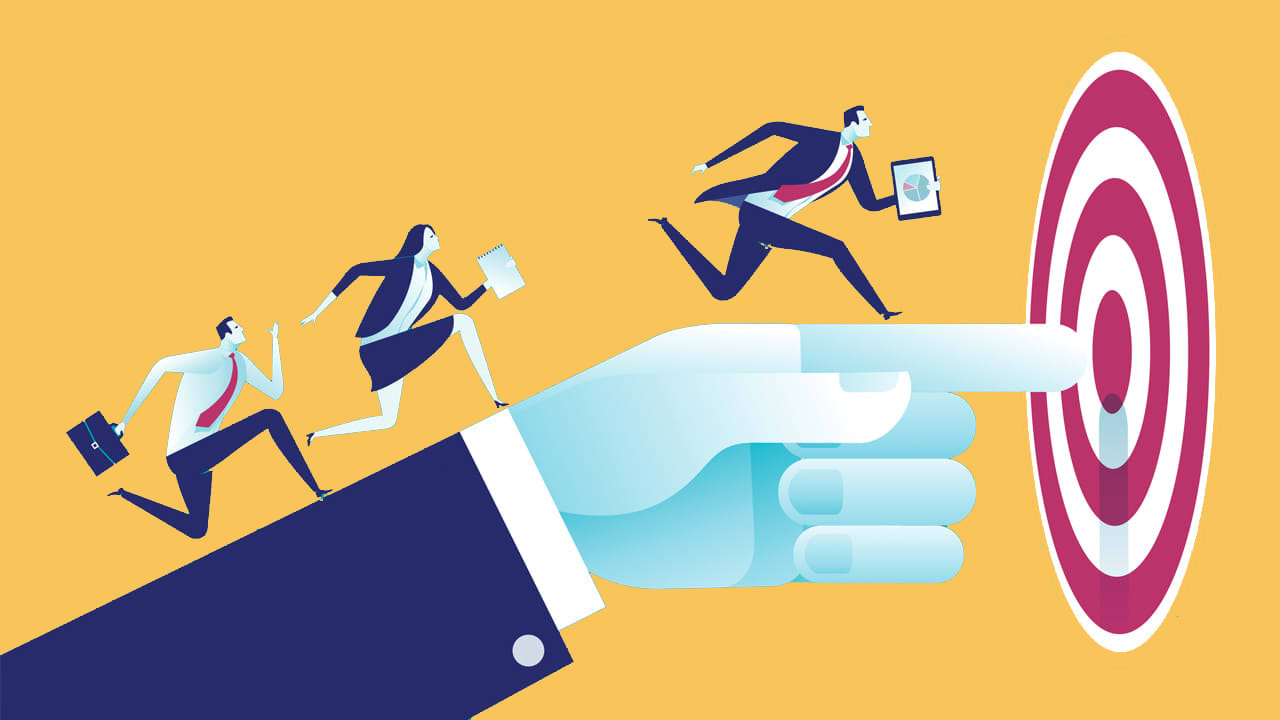 How to build an effective performance management system
Every company has different needs when it comes to continuous monitoring of employee performance. Intrinsically, most performance management tools compile of the following steps:
Planning out your objectives
Working with the senior leadership team to align expectations and create goals is an important first step, since it will drive everything else you do in the firm. Start by gathering other managers at your company and asking the following question: What are the responsibilities of specific teams and employees? Having a set of duties for your employees can assist you in achieving goals that are relevant to their job.
Gathering input from your employees
Companies like Google and Facebook rely on copious amounts of data about things like employee productivity and behaviors to help inform this part of their performance management process. For example, Google collects a blend of qualitative data and quantitative data from employees through self-evaluations, frequent check-ins, and feedback surveys. While you might not have a program as large or established as Google's, it's vital that this step is conducted in advance. Use this as an opportunity to show the team that you're listening to what they've said and planning out resolutions, with firm timelines that can be reviewed during performance evaluations.
Monitoring the performance
Outdoing it may make the employee feel micromanaged. Instead, try to stay supportive of them as they pursue the goals that you outlined together. The act performance monitoring can be conducted through:
Regular one-on-one conversations to discuss progress and performance
Soliciting continuous feedback from employees, as well as others they work with
Breaking down large goals into milestones to ensure employees stay on track
Evaluating the performance
Employees should be constantly informed about their progress. If you want a high-performing team, keep them updated on expectations and progress. Find out if they're satisfied with the present assessment program, what insights they require to achieve the common goals, and how you can collaborate with them to improve. This allows employees to make necessary course corrections and continue to grow.
It's also vital to remember that recognizing, celebrating, and rewarding good performance is a tremendous motivation for employees to keep working hard.
>>> Read more: Leadership challenges in a startup
The JobHopin Team