The onboarding experience for new employees has already been complicated as it is before companies have to go through it during a pandemic. The impact of COVID-19 has made remote onboarding become the norm for many. However, the fear that increased turnover rate, decreased candidate engagement are still prevalent to many executives when they are transitioning the new employee onboarding experience to the virtual world.
The reality is that working from home has proven to be effective for both employers and employees, therefore, successfully executing remote onboarding is a win for companies. Having said that, many are still doubtful about the definition and process of the new employee onboarding experience. Here are some is a checklist template to standardize and elevate your onboarding process for remote employees:
Send new hires IT hardware and manuals
Order computers and other hardware remote workers need well ahead of their start date. Confirm they have received all necessary equipment for their work and ask your IT department to assist them with setup, if necessary. Make sure new remote workers have the following to get started: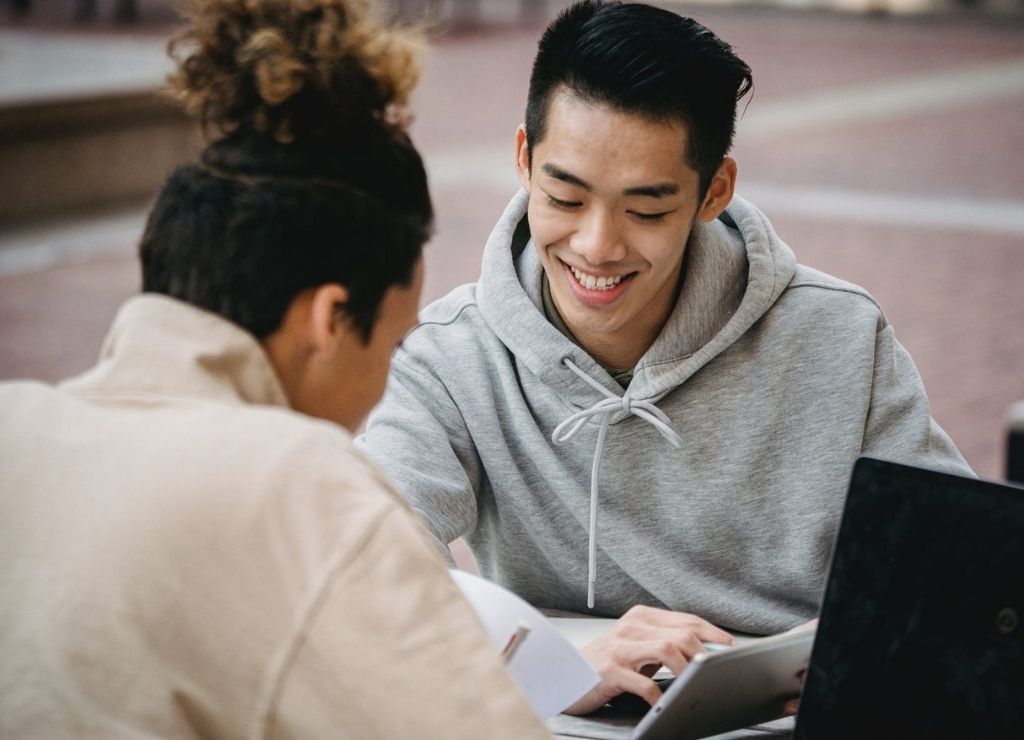 Gift new hires company swag
Help your new hires feel like a part of the team by sending them a welcome package. You can include:
Branded merchandise, like a coffee mug or T-shirt
A welcome letter or note from their team or your CEO — See our free New employee welcome email template
Personalized gifts they're likely to enjoy (like headphones, a book or gift cards from local or online stores)
See more: The reality of starting your own business
Help new remote employees complete HR paperwork
Having your new hires sign employment contracts and other legal documents can be time-consuming if they need to print, scan and email all copies or send them via mail. Consider using an e-signature tool, like HelloSign or DocuSign, so that employees can add their signatures digitally and share contracts with you in a secure environment.
Get them up to speed on your company culture
Remote employees are part of your culture, despite not being in the office. To help them understand the culture, share:
Your employee handbook in digital format
Any presentations or literature on your company values
Pictures and videos from all-hands meetings
Ensure new hires understand how to use your communication tools
Describe the best ways to contact team members and how to troubleshoot communication technology. Also, if relevant, provide manuals on how to set up:
Company email
Group messaging tool
Video conference software
Webphone application
Prompt hiring managers to set specific goals and expectations
Remote workers should not wait until their manager is online to learn what their next tasks are. Make sure hiring managers:
Develop and share a task calendar after new hires' training and onboarding sessions
Define short-term and long-term goals
Schedule weekly one-on-one meetings to discuss upcoming projects, progress and resolve potential issues
See more: The biggest mistakes bosses will make with workers returning after Covid-19
Set up meetings with their team members and other key employees
These meetings could be one-on-one and/or group calls. During their first days, remote employees should meet with:
Their coworkers
Their manager and direct reports
Employees from other departments they'll work closely with
Arrange role-specific training
It's often challenging to train remote employees, as real-time communication is usually limited. To effectively train remote workers:
Use interactive training courses that are user-friendly and include games and quizzes to boost engagement
Record product demos to better explain features through video
Follow up after each training session to answer questions
Arrange training with your IT department
Remote workers should get familiar with:
File-sharing applications and cloud backup software (like Google Drive, Dropbox, Carbonite)
Computer security (for example, how to lock laptops and install anti-virus software)
Password management and data encryption tools to protect their devices
Arrange an in-person meeting
If your new hire is based near your office, consider having them work from your offices during their first week. If that's not feasible, invite them on-site as soon as possible, so that they get to know coworkers in-person. If you have distributed teams and all employees work from home, make sure to schedule quarterly or annual events or retreats, where entire teams get the chance to meet.
The new employee onboarding experience is utterly important to any company. It gives the incoming employees the true first impression and insight into the company. A great onboarding experience is a good start to making the employees want to devote and contribute to the company. Having a good remote new employee onboarding experience at first can also help employees create great relationships and connectivity with the company better when offices open again and people can directly interact with one another.
While COVID has prevented people from having a full-on experience at the office with coworkers coming up to walk you around, the remote experience can be just as impactful, maybe even more.
JobHopin Team
Bibliography:
"Remote Employees Onboarding Checklist." Recruiting Resources: How to Recruit and Hire Better, 19 June 2020, resources.workable.com/remote-employees-onboarding-checklist.