On October 20, 2022, Kevin sat down for an interview with JETRO – Japan External Trade Organization. He opened up about his inspirations behind becoming a startup founder, and the most critical lessons he's learned along the way.
The inspiration from Kevin's grandmother
Kevin Tung Nguyen grew up having a doctor for a father. Despite what was expected of him, Kevin didn't develop an interest in medicine, instead, from an early age, he was inspired by his grandmother. She didn't receive an advanced education but was blessed with an entrepreneurial mind and business acumen, so much so that she was able to take good care of the whole family. From the early days, financial management and business ideas have always intrigued him but only after moving to the US could Kevin explore his potential and become whoever he wanted to be. "Immigrating to the US was a huge opportunity for me," reminisced the entrepreneur.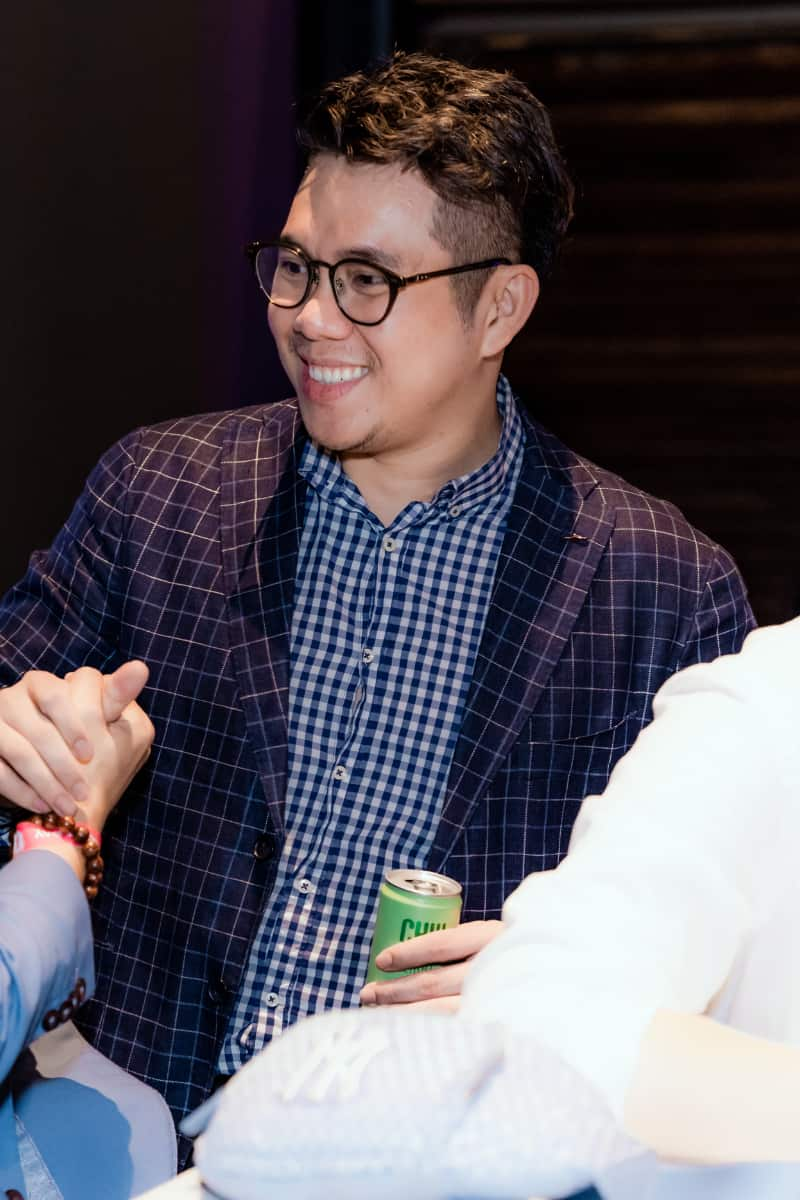 The foundation of JobHopin
Before JobHopin, Kevin had started a business in the US, through which he learned the basics of building a company from scratch such as setting up a legal entity, generating ideas, and even doing taxes; however, when he came back to Vietnam, there were many differences in standards and regulations between the two countries, it took him a while to unlearn and relearn everything. Fortunately, Kevin connected to the right experts who gave him excellent guidance and accelerated his adapting process. "Founders need to know the difference between a startup aiming to raise VC funding or to be profitable from day 1, which require very different settings," Kevin remarked.
During his career as an entrepreneur, Kevin soon learned from his personal experience that the key to doing business is building a dream team with star players who can work well together. After making the critical mistake of hiring the wrong people, which feels like shooting himself in the feet, he understood that red flags should be treated with caution instead of being compromised. 
Acknowledging the massive role human capital is playing in a company, Kevin asked himself "were we building a painkiller or vitamin company?". JobHopin finally travels on the "painkiller" route aiming to solve all the challenges in Human Resources.
>> Read more: JobHopin X Fulbright Career Day: Fail with Grace
JobHopin & Japanese investors
Starting off as a solo player in the startup industry, Kevin applied traditional methods without the help of emerging technologies such as AI for both JobHopin's talent problems and clients' problems. He went to numerous campus events to build himself a strong professional network in order to figure out solutions for recruitment issues. 
The reason why JETRO was so interested in JobHopin's story is that the company has a special bond with Japanese investors. It took a while, but eventually, Kevin crossed paths with several Japanese investors such as Koichi from KK Fund, Mynavi, Daiwa, and NKC Asia, all of whom had faith in JobHopin's potential. Through working with these Japanese professionals, he gained a better understanding of the way Japanese business partners operate, about which he admitted that the length of the funding process and the language barrier bothered him the most. Japanese investors are so prudent and detail-oriented that it took Kevin 6 months to convince these people, get their approval and close the deal, whereas the average length of a Series A deal is 2-3 months. 
The language barrier doesn't make this process any easier. As many things can get lost in translation, it is troublesome for both parties to understand each other, and the Japanese investors couldn't thoroughly understand the founders' ideas. Nevertheless, considering things from an objective perspective, Kevin believes working with Japanese investors is a marvelous opportunity for all founders for they have to take a rigorously careful look at their business, fix their mistakes, shape bigger pictures, and grow in more certain manners.

Important takeaways for startups 
There are many things that Kevin believes the sooner you know, the stronger your businesses will be built. You could choose to build the team from the ground up with the junior staff first, then hire the management team later. Or, you can go with Kevin's preferred approach which is hiring from the top down. After Series A, the first thing JobHopin did was to scout for new leaders, then give them KPIs, OKRs, and the budget to hire their own teams. "We don't micromanage," Kevin professed.
As a startup founder, Kevin Tung Nguyen believes corporate success is different from startup success. In big corporations, the budget is greater, but in startup businesses, employees have to do more with less. Therefore, to create tremendous impacts with limited resources, a wise strategy for all startups is to leverage big partners, and in JobHopin's case, Kevin chose SAP. 
Kevin's vision and JobHopin's aspirations
As the market changes, so does the need for Human Capital. Emerging technologies have evolved to be a crucial part of our lives and the shortage of Web3 talent is highly alarming. Moreover, Vietnamese GDP per capita is approximately 2,8 Billion which statistically, equals half of Thailand. Hence we need to focus on the Web3 wage, take advantage of it, and leverage its potential. 
The bigger picture is no longer about being the #1 out-sourcing destination but is about targeting a stunning leapfrog. Kevin suggests that it's time the Human Resources industry work with educational institutions to ramp up the talent supply for Web3, at the same time, JobHopin is planning on organizing events that offer educational content and work with top-tier partners, such as Solana to provide boot camps and courses for talents to maximize their capacities and triple their salary. 
JobHopin's ultimate mission is to bridge the gap between recruiters and job seekers by equipping talents with the required skills to meet hiring demands and giving them preferred job opportunities. With the investment from EduLab, JobHopin can broaden its knowledge about edtech development from around the world and educate talents who want to work for Japanese employers with specified content. Kevin Tung Nguyen also seeks to connect and expand JobHopin's network with educational institutions and push the growth of Web3 talents.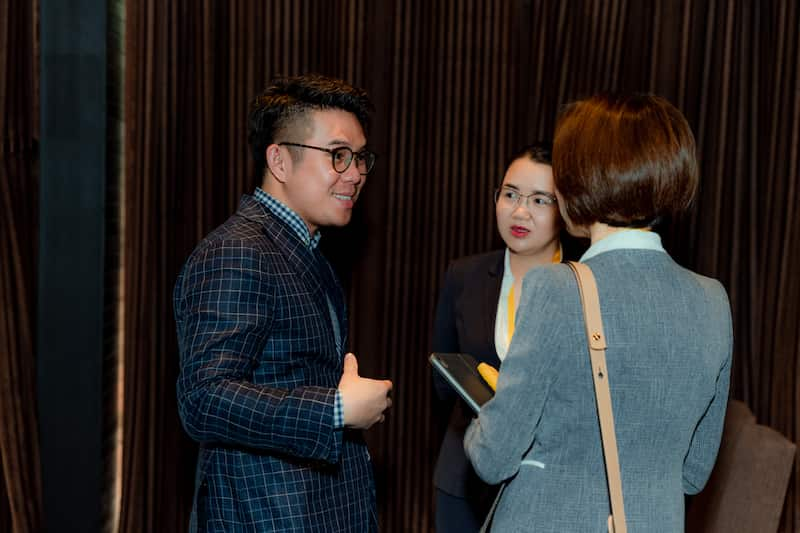 JobHopin's 3-year plan
In the next 3 years, JobHopin will focus only on its primary strengths. "I don't think I'm a good CEO for a big company of 1000s employees'", Kevin Tung Nguyen shared. While keeping their size relatively small, Kevin's team aims to make magnificent impacts and generate billions of dollars like Coin98 and Sky Mavis. JobHopin is planning on launching in different countries and solving various issues by standing on the shoulder of its partners – AWS and SAP. 
Especially when it comes to collaborating with Japanese organizations, Kevin says he has a lot to learn from them: "In terms of creativity, product design, and process innovation, Japanese companies are the best in the world". In the era of emerging technologies, the company's ambition is to deliver cutting-edge AI and blockchain solutions. Kevin yearns to collaborate with more partners and become a talent hub for the future of Web3. JobHopin also expects for future investments and educational, product-building collaborations with Japanese investors. 
>> Read more: BUIDL Career Day recap
  The JobHopin Team