Fulbright Career Day organized by Fulbright University Vietnam was successfully held on April 25th at Dreamplex coworking space with 60 attendees and a lineup of 6 amazing guest speakers who shared their bittersweet stories of failures and how they grew from them.
This event is also an opportunity for Fulbright students to get exposed to companies with rising reputation on the market such as JobHopin, Fika, Schneider, GreenFeed, CIMB Bank, etc.. Along the road in the future, students also have the chance to secure internship positions at the company that they're interested in.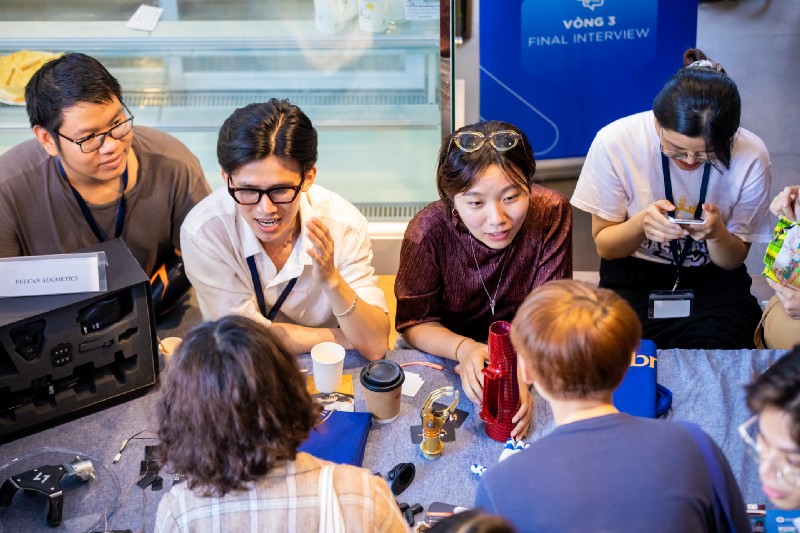 Guest speakers are CEO/ founders/ managers from the above mentioned companies. The concept of the event is to have these successful leaders show students (and other partners at the Fair) that failure is not only a part of life, but perhaps a part that we can look back at with a positive glean.
>> Read more: A place that allows me to fail, then grow
Kevin Tùng Nguyễn, one of four Vietnamese people on the Forbes 30 Under 30 Asia 2019 list and CEO/ founder of JobHopin- an AI-powered recruitment platform, shared his failing experience with Ivylish- a social enterprise startup he co-founded with 2 other Harvard MBA partners in 2013. The project ended up being abandoned at the end since the other 2 partners eventually left to follow their personal interests.
Through the Ivylish experience, Kevin learned the hard-earned lesson that "it's all about the partner" for a startup. It's about who you choose to jump off the cliff with and then rise together. With that mindset, Kevin marched on and successfully founded JobHopin- one of the top recruitment platforms in Vietnam powered by advanced AI technology. Kevin ended the talk with an inspiring quote encouraging Fulbright students to "have courage, be kind, and fail the right partner.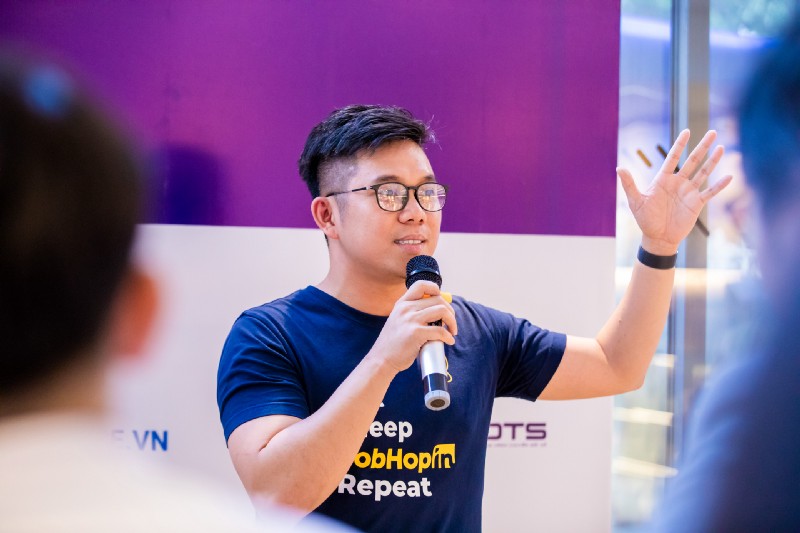 As captured from the stories given by all the guest speakers, failure is never a good experience, and it doesn't always lead to something like what those self-help books often preach about. Failure can be a dead end, but it exists for a reason and you need to fail in order to pass in life.
The JobHopin team